About the person of this site which is me
Hi, my name is Brandy also known as DeathRoses. I live in Edmonton Alberta. Here's some more stuff of me. I am also a student at Ritchie Junior high. I am 14 and I love outdoors. I can also draw as well but my scanner is dead. I watch tv a lot. I watch tons of Action Man, Cybersix, Kong,Nighthood and Starship troopers plus Voltron. I also love Robotech. I love computer animation and hope to be a computer programmer and a computer graphic artist or a photographer. I love looking at other people's site and I hate flame mail.I watch Batman Beyond and love Japanese anime. If anyone want their pictures posted. Send them to me when i get my contact address unless I post it on the about me page.My birthday is on Dec.8th. I have 2-6 friends in my school. My favorite anime movies are Gowcaizer and Fatal fury. I love playing video games and I played almost every system except for one or two. I own a sega cd and original sega. My favorite video games are Lunar:Eternal Blue, Fatal Fury, Crash and Burn, Street fighter and many others.
I am now 15 and at Strathcona high school. The year 2002 has dawned. I am now in grade 10. I watch sci-fi shows such as StarTrek: The next generation and Star Trek: Deep space 9. I am a computer game and video game fan. I like action, role playing games anything. I am also a card game player. I would like to be a computer wiz or to be a programmer or even be a writer. I don't barely have many goals but I'm also a shy person. I am a M*A*S*H fan and like 80s and 90s music.I am also a WWF fan and my favorites are Booker T, William Regal, Goldust, Stone Cold,X-pac,Scott Hall, Kevin Nash, Shawn Micheals, Kurt Angle, The rock, Triple HHH, Billy Kidman, and others.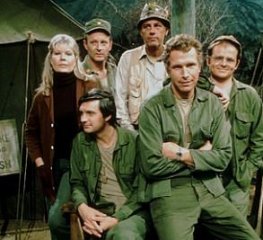 The reason? Nobody knows!
I started this site for some reason but I am a supporter for everyone out there. I started this site in Febuary-March 2001. I'm only a student from Ritchie Junior High. This site is just about cartoons and things. I also did it to dedicate it to people who have inspired me.
besides the facts.
I don't really have a business cause I'm just getting use to High school since I am only in grade 10.
Links to Other Sites
The Links to another place